Ai Ai OH!
This is not a blog about Old MacDonald or his farm. Instead it is about Artificial Intelligence (AI) in the mortgage industry. And we will NOT allow any sarcastic, caustic or offhand remarks about the mortgage industry needing some kind of intelligence. That's just plain nasty.
First of all, exactly what is artificial intelligence, at least how it is described of late? One thing it is not is fake intelligence (not related to fake news … and you might like this site that helps YOU create your own fake news … but I digress, and so soon ... sorry).
Check this out from the Google Dictionary: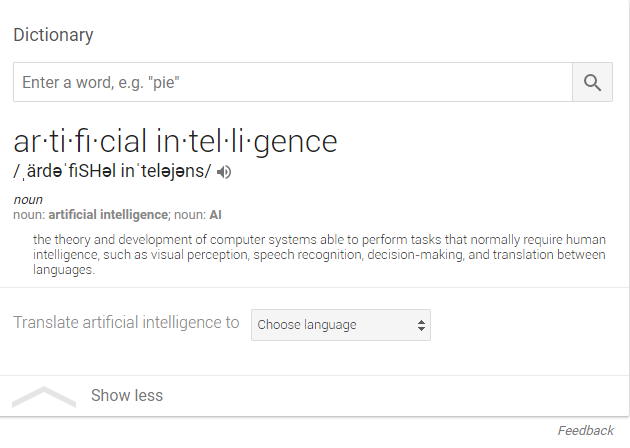 In any language, artificial intelligence means, essentially, computers doing work that humans did/do/want to do/do not want to do … using their intelligence. So how does that impact the mortgage industry? The answer, of course, is, "In many ways now, and more ways to follow." I am quoting myself there, ha. But let's go to those more in the know than me. Let's hear from two  proven mortgage experts!
Aiming for an AI Mortgage?
"Richard Branson, Joe Montana back AI startup for mortgages"
Just being a wise guy, of course they're not mortgage experts. But they DO see the impact AI will have and have invested accordingly. So there! Regardless, shall we move on to real mortgage and/or AI experts now?
In "Bringing the transformational power of AI to the mortgage industry," HousingWire sums it up this way:
"As mortgage industry technology continues to evolve, opportunities for greater efficiency and cost-per-loan reductions are continually increasing. Today, the utilization of robotics and automation – along with decisioning logic – has helped to advance the mortgage process from the sluggish, error-prone efforts of a decade ago to a far more productive environment with a focus on data integrity and customer experience."
Primarily and for now, AI is used to help lenders determine borrowers' creditworthiness (especially if they had no previous credit history), to streamline the application process, and to improve customer service overall.  Mortgage lenders hope that using AI will better assist in analyzing all of the data sources applicable to credit worthiness to create the best decision.
But here's something to remember: AI is already being used by many lenders in many ways. The most "famous" (or is it infamous?) example is, of course, Rocket Mortgage. Click the name for a entire former blog on that company.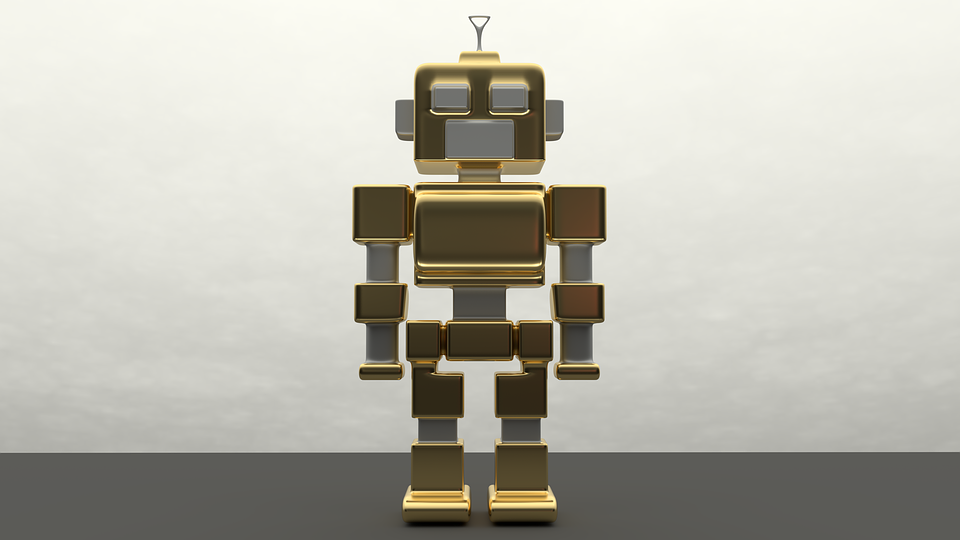 Another lender,  loanDepot, also uses it now. Their technology gives customers mortgage information and offers loan pre-qualification before full application. Late last year, it partnered with Artificial Intelligence Real Estate Technology Company, OJO Labs. According to Cision,
"By matching OJO's leading AI technology with loanDepot's digital lending platform, melloTM, the combined offering will allow house hunters to access real estate and mortgage information, and get pre-qualified, through an entirely digital, mobile-first experience.

"The modern consumer begins their home search journey online and often several months ahead of when they expect to buy," said Anthony Hsieh, loanDepot CEO and Chairman.

 "Knowing when and how to introduce a digital mortgage pre-qualification process during that journey is key to delivering a better experience.  OJO's focus on developing predictive insights, specific to each individual, will allow us to do just that."
Let's see then, Quicken via Rocket Mortgage is into AI, and loanDepot using melloTM, is delving into AI, who's next? Perhaps the soon to be formally announced and expanded Amazon Mortgage will make the jump? And, no, they still didn't hire me! Can you believe it?!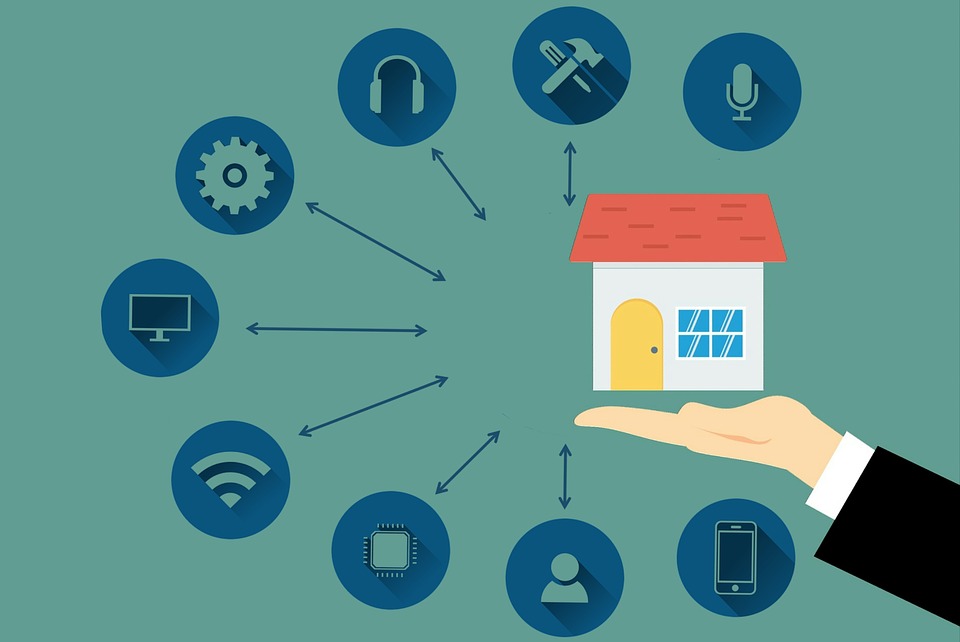 Pros and Cons
In terms of AI, it's important to note what one of the industry's governing agencies think. Let's jump into the Mortgage Banking Association and gather their thoughts.
Perhaps their latest article gives us a clue: "Artificial Intelligence And Mortgage Banking: Opportunities and Perils."  This article contains a LOT of information. But here are just a few of the opportunities versus perils.
Maybe Thumbs UP:
The mortgage industry will be seeking new kinds of employees - specialists in deep analytic talent.

Management and leadership in the mortgage business will be trained on using the new and massive amount of predictive data information in a positive manner.

In addition to the loanDepot and OJO relationship mentioned above, other new marriages are happening. The author tells us, "Fannie Mae is working with IBM to develop and utilize its capabilities in a variety of ways. Other lenders are working on developing "bots" that can answer routine customer calls, relieving staff of this responsibility."
Maybe Thumbs DOWN:
Organizational Changes: not only might positions be eliminated, but overall corporate redesign might be necessary to accommodate new technology and new functions. This will undoubtedly require a cultural shift in organizations some of them may not be willing or able to make.

Information Gathering: The use of AI implies data is king. I'm reminded of the old GIGO (Garbage In, Garbage Out) axiom. In other words, incomplete, erroneous or misleading data in could lead to more than just an Underwriting "Pend" decision. It may also yield an unfair rate quote, a fabricated risk of default, title commitment issues, and other still-to-be-determined effects!

So far, NOT so good. The author states, "While the industry has experienced high volumes of applications on these systems, the actual close rate, as stated by Freddie Mac, is only around 14%. The reasons for this low close rate are still not clear and the benefit of more volume with less work for loan officers has not been established. For example, loan officers associated with these applications have not had to spend less amount of time with applicants. Instead in some cases it takes more time."
The Future is Now
What's the future? I remember an unpopular CEO I had near the start of my mortgage career who was excellent at the "Open Mouth, Insert Foot" activity. In addressing an audience of 200 Mortgage Loan Officers, he used text from his earlier presentation to board members and stated unequivocally that, in less than five years, every MLO employed at the company would be completely replaced by technology. That was in 1995. Oops. Seems to be that there are still plenty of them (check the chart below) in the business. Funny thing, though, that CEO is no longer in the business.  Tee hee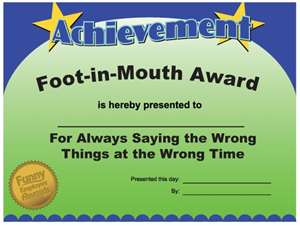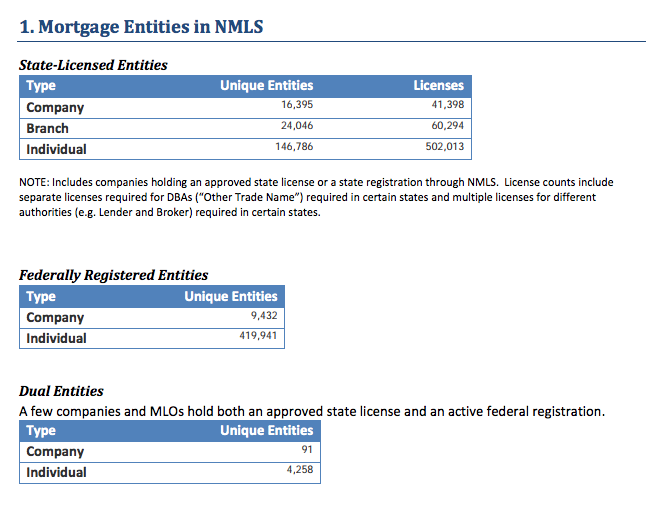 Why did the Robot cross the road?
So is all this AI fear and wringing of hands and flailing of arms like my former CEO's comments? Or is it nothing to worry about right now?  Let's see how the REAL experts, the humorists, view this.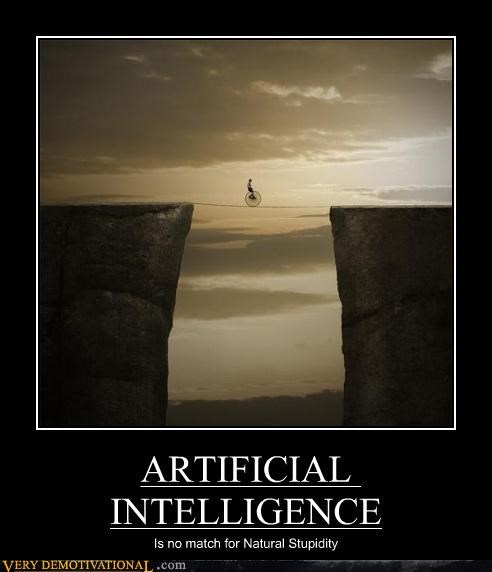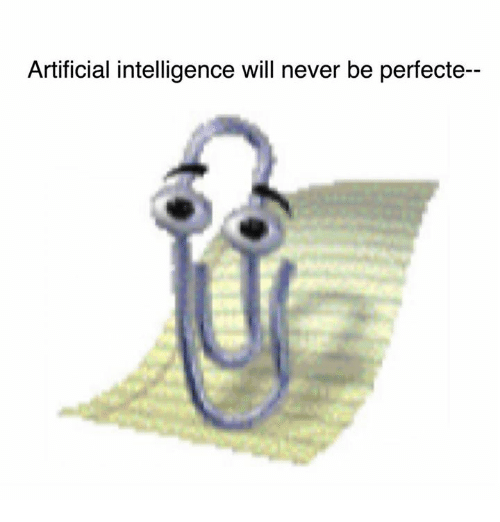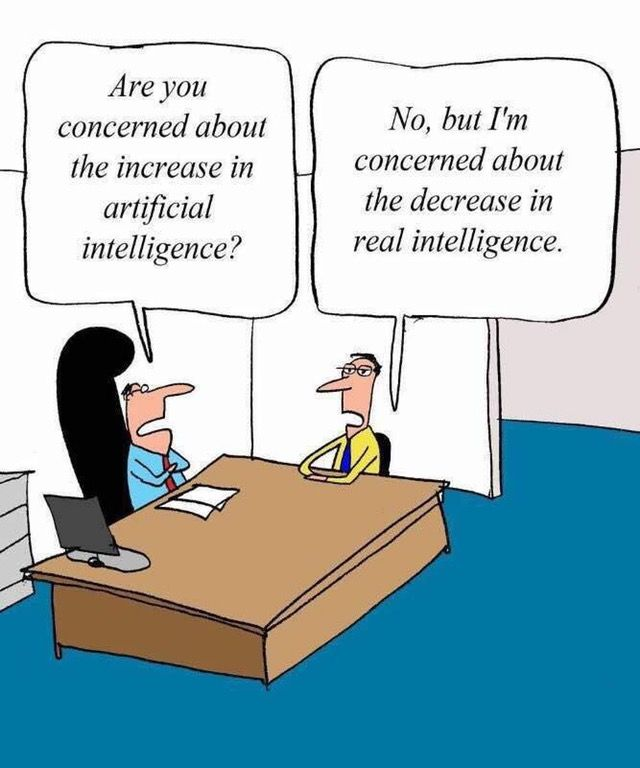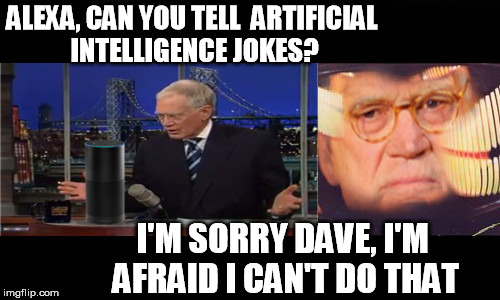 WHY did I include all these memes? Here's why:
There Is Now An AI That Can Make Its Own Memes
YIKES!!