Is what you are about to read real or imagined? Is anything in life?
Recently, the TV show "60 Minutes" ran a segment called, "What's Fake News?" It was horrifyingly based on some inclusions such as this:
"For Jestin Coler, the man behind the fake news sites National Report and Denver Guardian, making up the news was "fun." … I kinda get a rush from watching the real-time analytics on Google," Coler told Pelley in the 60 Minutes interview.
This clearly seems to directly violate Joseph Pulitzer's three rules for reporters:  "accuracy, accuracy, and accuracy." But what does fake news have to do with home loan financing, the mortgage industry, news in the housing market … I can hear my site owner and editor asking? As it happens, perhaps much.
For example, I opened Facebook at 6 AM one day to see this posted by a friend and former coworker, whose quote I highlighted: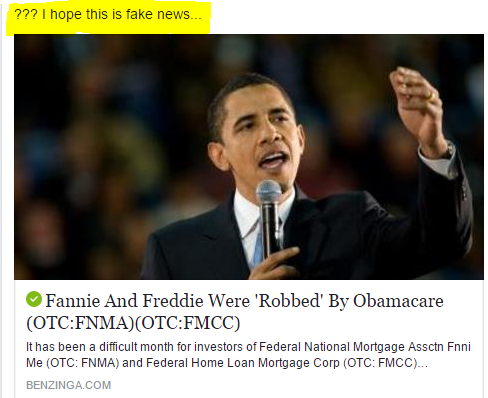 Oh my, oh my. Now we're using the phrase, "I hope this is fake news"????  I then investigated Benzinga. NASDAQ.com says,
"Benzinga is an innovative financial media company that empowers its readers with daily actionable market analysis and commentary. Through its free website and premium suite of services, readers receive exclusive insights from industry experts, analyst ratings, and a dedicated news desk covering the global markets."
This certainly does not sound like a fake news organization. But, in their own words, "Benzinga … empowers investors with high-quality, unique content that is coveted by Wall Street's top traders." Is it possible that articles are judiciously released in such a way that they may assist in helping to direct stock prices? No, no, that's just paranoia on my part, right?  (I prefer to withhold my opinion regarding the veracity (or "fakeness"?) of that article -- click here for the full link.)
Let me veer just slightly off topic here, while remaining in the "fake" vein. You may recall the debacle that took place at Wells a few months back. If not, read Wells, Wells, Wells.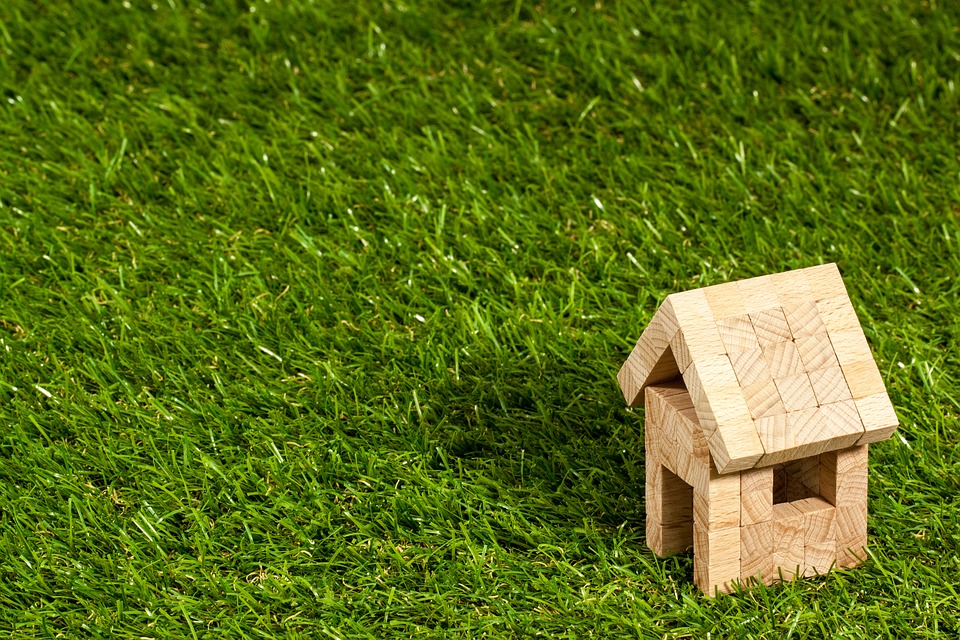 If this were a "normal" time and if this occurred in a "typical" industry, there would have been enormous negative ramifications.  But now? As reported in Housing Wire, "Wells Fargo's fake account scandal didn't dent 2016 mortgage business." While the article includes numerous other salient facts, here's what is most relevant to this topic for us.
"According to Wells Fargo's annual report, released Thursday, Wells Fargo's total mortgage origination volume rose to $249 billion in 2016 from $213 billion in 2015 and $175 billion in 2014.

As one might expect considering that its origination volume increased, Wells Fargo's application volume increased as well. According to Wells Fargo's report, it received $347 billion in mortgage applications in 2016, compared with $311 billion in 2015 and $262 billion in 2014."
But Money.com did report, "Wronged Wells Fargo customers are finally getting a bit of payback."
"Wells Fargo has reached a $110 million preliminary settlement to compensate all customers who claim the scandal-ridden bank opened fake accounts and other products in their name."
Wells has stated publicly numerous times it is sincerely sorry this customer abuse happened and will endeavor to make full restitution.  I guess George Burns was right when he said, "Sincerity - if you can fake that, you've got it made." (Sorry, please excuse my snarkiness!)
Good grief. Lets' get back on track.
Some housing news may not be fake, just apparently erroneous, misleading, or subject to interpretation. As Investment Research Dynamics wrote in, "Fake News Alert: Existing Home Sales Report,"
I'm going to have to throw a flag on the existing home sales report for November published today by the National Association of Realtors.    The NAR would have us believe that home sales occurred in November at 5.6mm annualized rate for the month, up 15.4% from November 2015 and up .7% from October.   I will point out that, of course, the original report for October was revised lower.  But who pays attention to those details?

Take a look at this graphic sourced from Zerohedge which shows existing home sales plotted vs mortgage applications back to 2013: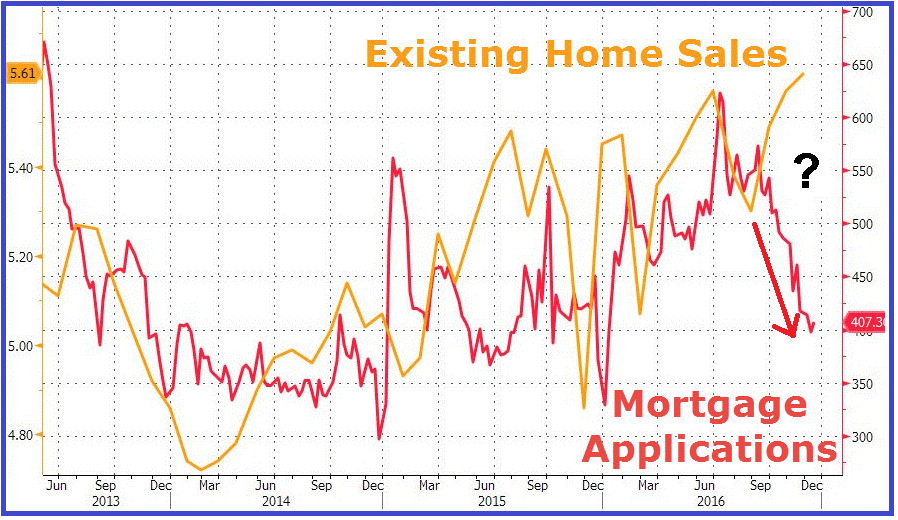 I hate to be cynical, or accuse anyone of presenting "fake news," but the mortgage application data completely contradicts the NAR's "seasonally adjusted, annualized rate" interpretation of the data it collected. Existing home sales are based on closings (escrow clears), which means the sales report for November is based on contracts signed primarily from October and some in late Sept/early November. But mortgage applications began dropping off a cliff in late August. Clearly the NAR's seasonal adjustment interpretation of the data is highly suspect.
Perhaps I'm being way too narrow. In fact, is it possible that, as our President tweeted and was reported in MarketWatch, many/most published polls are fake?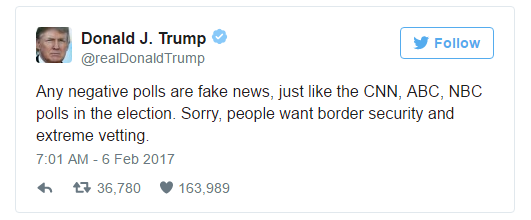 Of course, the mortgage industry has always known of fake products, companies, borrowers, policies, etc. But with the explosion of social media, even the CFPB, the currently under-fire but existing "… U.S. government agency that makes sure banks, lenders, and other financial companies treat you fairly" can't keep up.
For example, I did some research for a blog (that I never published) a few months back. It was going to be about companies who finance low or no down payment home loans, bad or horrible credit, etc. JUST from that online research, I am slammed, scammed, and otherwise spammed on a daily basis from lenders I am certain exist only to rip-off unsuspecting clients. I've lost thousands of dollars already – just seeking a 110% LTV loan of $1,000,000 for an investment property in Puerto Rico using a relative's name and 600 FICO score! KIDDING, just joking – about the money loss, not the incessant spamming just from a high level and general search.
We know the blending of advertising and news reporting has been occurring long before the new presidency began. For example, ManufacturedHomes.com wrote" MANUFACTURED HOUSING MYTHS, ATTITUDES, AND "FAKE NEWS" STILL OUT THERE AFTER ALL THESE YEARS" – and note the phrase "after all these years".
In the words of Sergeant Phil Esterhaus of Hills Street Blues fame, "That's it, let's roll. Hey, let's be careful out there!"
See also: