What's Up At SoFi?
Just last year, we posted a blog about SoFi. It was positive (come on, for ME, it was positive!), upbeat, and filled with visions of the techno future. Now? Well, maybe not so much. Big Sigh.
Here's how debanked nicely put it.
"Mike Cagney, SoFi's CEO, is reportedly stepping down as chairman effective immediately and will be resigning from his CEO position later in the year. The hope is that this will relieve outside distractions such as pending lawsuits, the WSJ and NY Times report."
Outside distractions? Pending lawsuits? What in the world happened? Here's one thing that happened -- Mr. Cagney is already gone as CEO. There was no waiting until the end of the year.
If you hadn't heard, Mr. Cagney got embroiled in a sexual harassment issue, and that's putting it mildly. Per Forbes, more than 2 dozen former SoFi employees said working there reminded them of being at a "frat house." They went on to cite multiple instances of inappropriate behavior towards women.
And it got worse. Forbes also reported,
"In early August, former SoFi employee Brandon Charles filed a lawsuit claiming he'd witnessed co workers sexually harassing female employees at the San Francisco-based company and been fired for reporting it. At the time, a SoFi spokesperson said Charles' allegations had been investigated internally and 'found to have no merit."'
That was all later changed. And of course it led to additional allegations of punishing the whistle blower and even more related evidence of bad behavior followed.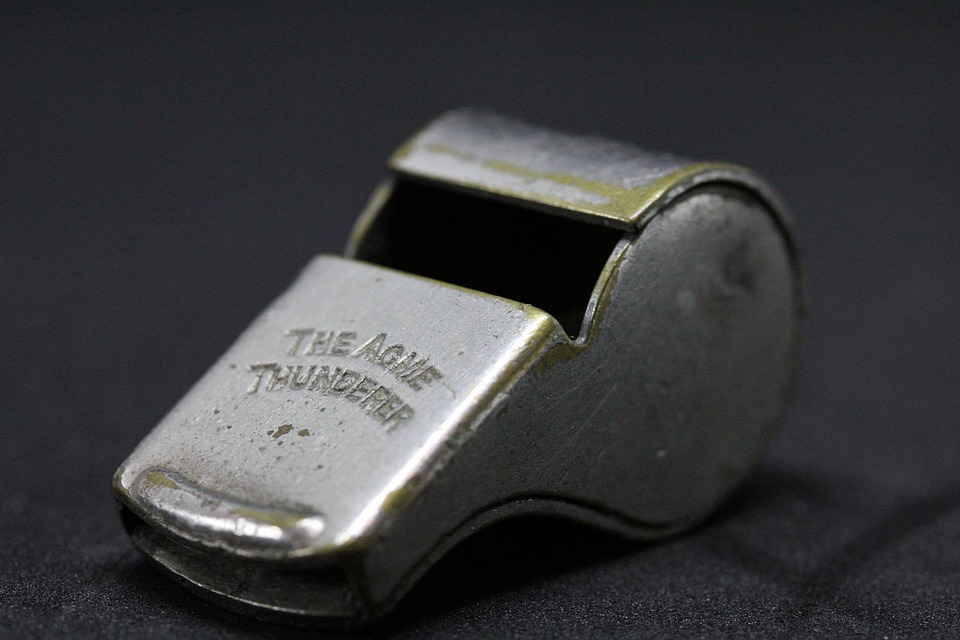 Then, guess, what? It got even worse. Earlier this year, SoFi had filed a Bank Charter application with the FDIC. They were hoping to obtain a bank license. Industry experts felt SoFi had a very high probability of success, even though zero loan companies have received approval to become a bank in nearly ten years--that's none, nada, zip. Ultimately, SoFi withdrew its application. So that zero success rate stands. Yes, bad news begets more bad news.
Sexual Harassment Affects All
Good grief, have we learned nothing boys? The second I typed that, I wanted to delete the word "boys." But, instead, I searched for sexual harassment cases against women. Honestly, there is not much reported. But I feel the need (before moving back to "topic") to report this excerpt from Josh Lev's Time Magazine piece, "I'm a Man Who Was Sexually Harassed by a Woman." He says:
"... researchers believe men may be even less likely than women to report what they experience [in terms of sexual harassment].
In a study of men and women in the military, published in the journal Social Psychological and Personality Science, half of women and nearly 20% of men reported experiencing sexual harassment over a 12-month period. Meanwhile, a survey of the restaurant industry found that two-thirds of women and more than half of men experienced sexual harassment from management, while nearly 80% of women and 70% of men experienced sexual harassment by coworkers."
With recent allegations of sexual harassment against film producer Harvey Weinstein and the Roger Ailes of Fox News scandal, it seems like sexual harassment is certainly still in existence in Hollywood, the newsroom and, as above, in the military and restaurant business. Even Zillow got smacked with a "frat house" dig last year in MPA online and that lawsuit also mentioned a "frat house" atmosphere.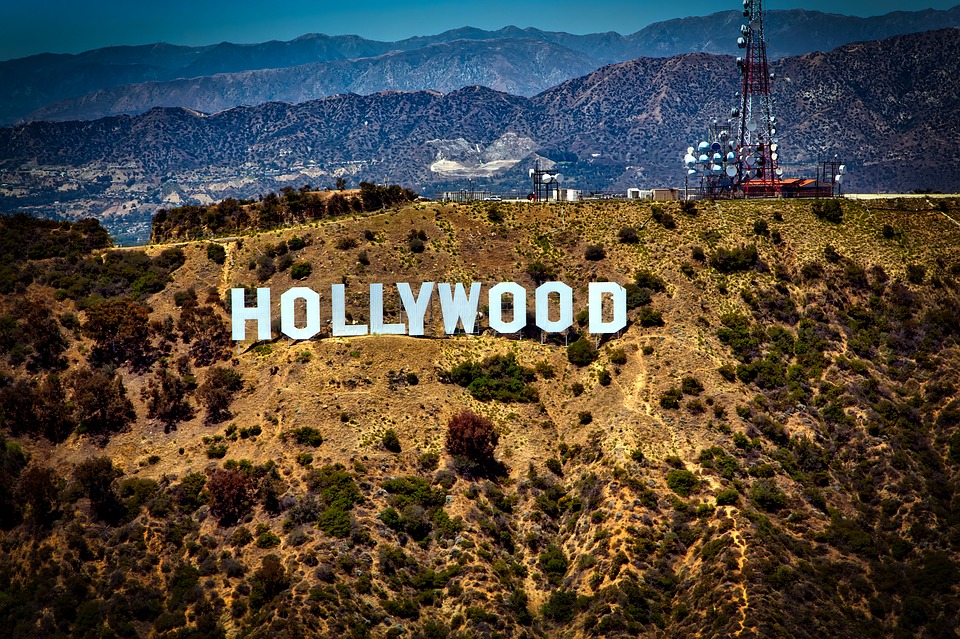 Is this unacceptable behavior all brand new? Is there more sexual harassment this year than ever before? Are the awards larger now? The answers are no, probably not, and doubtful.
Here's a bit of evidence of those replies from Business Insider.
| | | |
| --- | --- | --- |
| YEAR | RESULT | Not-Scintillating-Details |
| 1994 | A CA court awarded a former Baker & McKenzie legal secretary $7.1 million in punitive damages, which a judge reduced to $3.5 million. | Accusation: attorney Martin Greenstein, lunged at defendant's chest, poured M&Ms down her breast pocket, and grabbed at her hips. This was not during a frat party. |
| 1999 | Jury awarded: $21 Million BUT, the Michigan Supreme Court later threw it out stating it was "clearly the product of passion and prejudice." [Did they do that while AT a frat party? I was unable to determine.] | The first woman millwright at Chrysler's Jefferson North Assembly Plant in Detroit, claimed co-workers harassed her with sexually explicit photos and cruel names. |
| 2002 | Jury awarded: $30 Million -- BUT a state appeals court lowered this after finding it "constitutionally excessive." | Several female workers said a store manager at a Ralph's grocery store in California terrorized them for an entire year, groped them and threw things at them. |
| 2007 | Jury awarded: $11.6 Million | A former NY Knicks coach (Isiah Thomas) apparently harassed a female executive for two years and then she was then fired for complaining about it. |
| 2010 | Jury awarded: $250 Million | A group of employees of Novartis Pharmaceuticals claimed they were harassed or demeaned. |
| 2011 | Jury awarded $10.6 Million | A former UBS sales assistant said a supervisor made relentless sexual advances. I've omitted the disgusting details. But I'm leaving this part included: UBS fired the sales assistant when she complained about the supervisor! |
| 2011 | Jury awarded: $95 million, which was reduced to $40 million due to a cap on federal damages. | An Aaron's employee near St. Louis reported the store's general manager assaulted and sexually harassed her for a year. |
| 2012 | Jury award: $168 million | A Physician's Assistant said doctors at Mercy General Hospital continuously sexually harassed here. Further, when she demanded assistant/intervention from her supervisor, the supervisor "just laughed." |
No, nothing new here. And, there is literally nothing funny or "right" or fair about sexual harassment. I've been on the receiving end and, trust me, it does not create a good feeling, add a positive result, or facilitate growth opportunities.
I recall asking a supervisor why I was being paid significantly less than a male counterpart. He told me I was inexperienced (the gentleman to which I referred had started the exact same day I did) and "way too cute to worry about money anyway."
My subsequent lawsuit and jail term precludes me from discussing that specific issue further anyway. (kidding) And, just for the record, that equates to the ONLY time in my life I have been called "cute," except maybe at a college frat party. But wait a minute!
Fake It Until It Becomes Fake News?
How about those poor frat houses getting slammed over and over in national print media (and here)! Who's defending them??? Sorry, couldn't resist. But we are overdue for the fun part of today's blog. So let's get to it, for real, not "fake."
When I think of fake news, I always wonder why it isn't at least funny and fake--like "The Spoof."  That website even has a separate mortgage satire story section. Come on! How great is that? Check out these headlines:
"Freddie Mac to be downgraded from 'Satan incarnate' to 'Satan's minion'"
"Delinquent Equity Loan Forces Foreclosure of White House"
"'You're more likely to get run-over than get a mortgage' admit banks"
And there are many more! As a matter of fact, it inspired me to write some of my own. You can too! Follow my lead here ….
"Kathleen Heck's entire debt structure has been paid off and/or forgiven because she is a genuinely nice person!"
"Freddie Mac, Fannie Mae, Ginnie Mae, Hud … all GSEs Merge and Become Known as GSEI EI O, and Focus on Farm Loans."
"Ratezip.com Receives Nobel Prize in the Newest 2017 Category: Helpful Website"
"[fill in your name] Gets Prize of [fill in what you want here] and Lives Very Happily Ever After"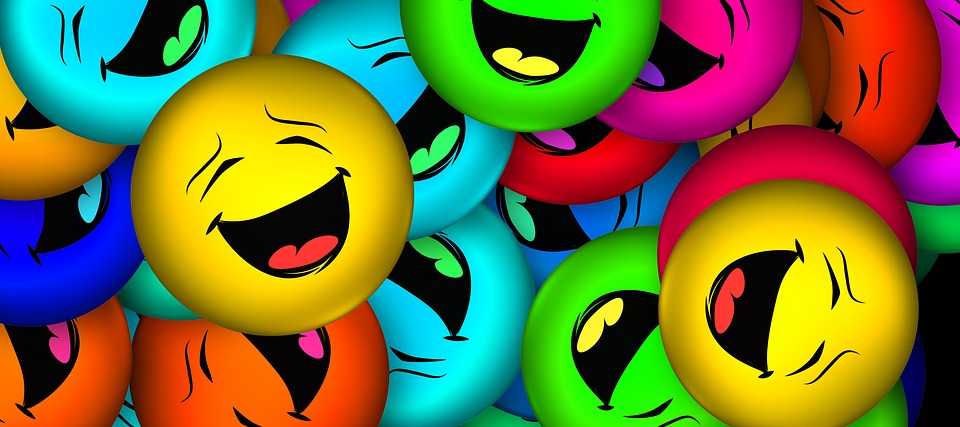 Have some fun with it! We're creating fake and fun news here! But is is really fake? And does that even matter?
Success.com posted, "8 Ways to Fake It Till You Make It" and used one of my very favorite phrases in the subtitle! "Power through these strategies until your self-doubt is gone." I love when I hear power through. Having been called "pushy" most of my life, it just seems so appropriate and flattering to me! And it's certainly much better than "cute."
The Skool of Life similarly queries, "Does The 'Fake It Till You Make It' Attitude Actually Work?" Here is author Ann Smarty's conclusion.
"I am a firm believer in faking it. I also believe that everyone does it to a certain extent, and there is nothing wrong with that. The mind can be tricked, and you can balance your life on that little hack."
Hey writers of fun, fake news stories about yourself and your life, do you agree with Ms. Smarty? And who could disagree with a person with that excellent last name? Sadly, Forbes apparently does.
In "Why You Should Stop Trying To 'Fake It Till You Make It,'" the author Ms. Quast offers her rationale after such a ruin-my-day kind of headline. 🙁
Back to my dream world of no debt and Nobel Prize winning editor friends … time for a wrap.
It appears that SoFi itself is powering through these days. According to its own press page, in October it has completed its largest loan securitization ($776.7 Million) to date AND it announced a student loan refinancing product for medical residents. Yes, it is surely powering through (okay, I'll stop using that right now).
Let's conclude by composing fake headlines for the former SoFi CEO and for SoFi. Perhaps these will manifest as reality and we'll be given yet a third opportunity to write about our far-fallen, high potential fintech company!
"Reports of Sexual Harassment and Terminations of Whistleblowers at Sofi were  all FAKE NEWS!"
"Sexual Harassment Completely Eliminated from All Professional Workplaces in the US"
"Kathleen Heck Successfully Cleans Up Mess at Sofi while all Her Debts are Paid in Full"
If that doesn't work, perhaps they have concocted their own solution. Per HousingWire, Sofi was recently in talks with Charles Schwab for possible acquisition. But since that didn't work, SoFi allegedly is waiting to launch a public offering in 2019.
Power through and fake forward all!