Being home alone can be pretty spooky, especially if it's dark and stormy and you keep hearing strange noises. Most of the time, it's easy enough to chalk it up to the wind or to your imagination. But what if you lived in a house that was publicly (and sometimes even legally) recognized as haunted?! Would you ever be able to stay home alone?
If you want to have a ghost as a roommate, you might just be able to move in to one of the following "haunted" houses that are currently for sale. Sellers don't always like to advertise when they consider a house haunted, as it could scare away buyers (no pun intended). However, some states actually require sellers to disclose if they believe paranormal activity occurs in a house. In fact, none of the houses below say anything remotely ghastly on their listing pages – it took a bit of digging to find the skeletons in their closets! Read on and decide whether one of these spooky properties could be your next home!
Legally Haunted on La Veta Place
1 La Veta Place, Nyack, NY 10960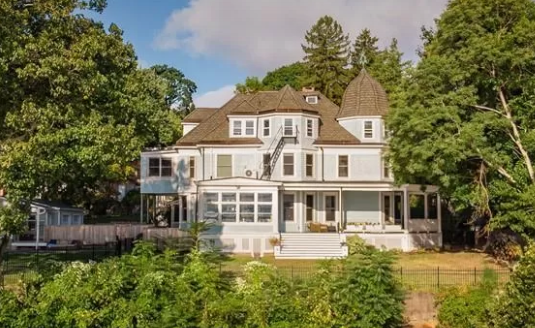 Would you want to live in a legally haunted home? In 1991, this Victorian-style house in Nyack, NY was declared legally haunted by the New York Supreme Court! In the 1980s, this house went on the market. The owner believed that three ghosts inhabited the house: two women wearing hoop dresses and a man wearing a Revolutionary War-style red coat. A buyer was interested, but after the contracts were signed, learned about the house's haunted history and wanted to be released, stating concerns that his wife would be afraid. Who could blame them? The court ruled in their favor, legally declaring the house haunted. Since then, people in the house have felt things brush past them, and a listing agent even described a light-bulb bursting in her presence (which started a small fire) as a paranormal experience.
No mention of ghostly spirits is made on Trulia's listing of 1 La Veta Place, which describes the house as "perfectly restored classic... on one of Nyack's prettiest tree lined dead end streets." (Perhaps the street is "dead" in more ways than one...?) Interestingly, the house has been previously owned by celebrities such as film director Adam Brooks, singer & songwriter Ingrid Michaelson, and singer/rapper Matisyahu. It could be yours, too, for a price of $1,900,000! (Maybe you could charge rent to those ghosts to help make the mortgage payments?)
Home of the Killer Clown
8215 W Summerdale Ave, Norwood Park, IL 60656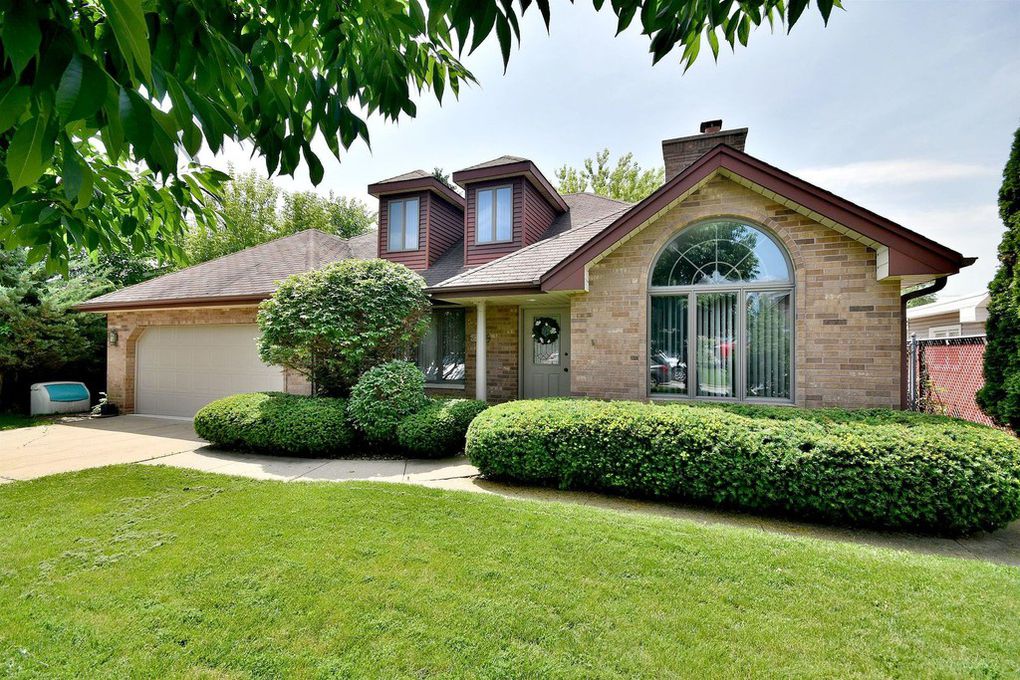 Okay, this home may not have had any paranormal activity reported, but the story behind it is creepy enough to keep anyone awake at night. In the 1970s, John Wayne Gacy murdered over 30 men and boys, burying the bodies underneath and around his house on this very property. When he ran out of room to hide the bodies, he threw four of them into a local river. He was known as the "Killer Clown," due to the fact that he would dress up as "Pogo the Clown" and entertain at local events in the community. The serial killer was arrested in 1978 and put to death in 1994. The house where these atrocities occurred was demolished in 1979.
The house that is currently for sale at 8215 West Summerdale Avenue was built in 1986, seven years after Gacy's house was torn down. As of this writing, it has been on the market for about 2 and a half months and has steadily decreased in price. It was listed in August of 2019 for $489,000, but currently is listed at $459,000 - a reduction of thirty thousand! If you're interested in making an offer, you might be able to get it at an extremely steep discount. According to Orell Anderson, a real estate appraiser in California, the property's grotesque history could cause it to sell for 10% less than what it's appraised for, or possibly even less than that. If you can overlook the horrors that happened here, you might be able to enjoy this house's "updated kitchen" and "beautiful two-sided fireplace."
The Schweppe's Mayflower Mansion
405 N Mayflower Rd, Lake Forest, IL 60045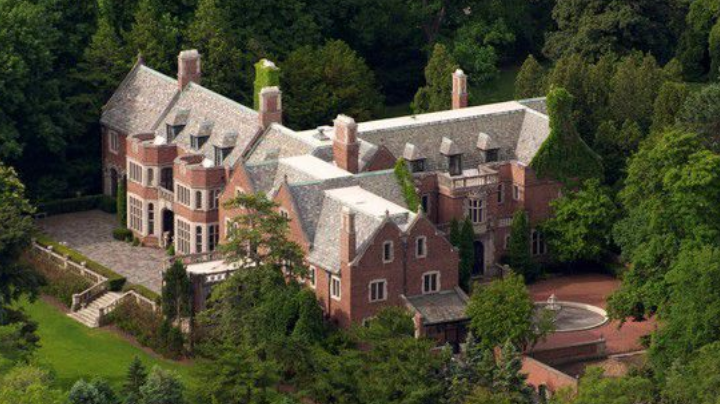 This massive mansion is reportedly haunted by two of its former owners – Laura and Charles Schweppe. The couple lived here in the early 1900s. Tragically, in the late 1930s, Laura Schweppe died in the house of a heart attack. Four years later, Charles committed suicide in his bedroom, leaving only a note that read: "I've been awake all night. It's terrible." While no one knows for sure the reason for Charles' death, it is generally believed that he wished to reunite with Laura; however, some speculate that it may have been greed, as Laura left most of her wealth to her children and not to him. To this day, the ghostly pair are rumored to haunt the mansion; specifically, one of the bedrooms, where a window remained dust and cobweb-free despite many years of neglect and abandonment. Spectral servants are also reported to wander around the halls.
If you're okay with letting Charles and Laura have a bedroom to themselves, perhaps you could use one of this mansion's other 10 bedrooms! It also comes with 11 full bathrooms, 4 half bathrooms, 11 fireplaces, and even its own private lakefront beach! And a bit of happy history – royalty visited the house in the early 1900s, before the Schweppes passed away. It'll set you back nearly a whopping $8.5 million, but that's nothing compared to what it was listed for previously. Back in 2007 it was listed for $18 million; throughout the past 12 years, the price has steadily dropped all the way down to what it is now. Who's to say if it's the ghosts or the hefty price tag that's keeping buyers at bay?
If any of these ghostly abodes pique your interest, hurry and make an offer! You might just be able to own your own haunted house in time for Halloween!