March is Women's History Month - a time to celebrate and recognize the importance that women have had in the world. With issues like the wage gap still a pressing factor in society, it's beneficial to take a look at some women role models who have been able to rise to the top. Since March is not yet over, here are five female leaders of the real estate industry, listed here because of their interesting and inspiring success stories. You go, ladies!
Barbara Corcoran
Described as a real estate mogul, Barbara Corcoran is probably best known as an investor on the popular TV show, Shark Tank. Anyone who watches Shark Tank knows that all of the "Sharks" have an incredible business sense and a knack for recognizing potential, and Corcoran is no different. Despite not doing well in school and feeling unsure about her first couple of jobs, Corcoran was soon able to find her calling: real estate. She co-founded The Corcoran Group real estate firm, which was just the first of many smart investments she would go on to make.
After getting a loan of just $1,000 to start the Corcoran Group, Corcoran finally decided to sell her business in 2001 for $66 million. She kept rejecting lower offers until she finally received her asking price, and her persistence was definitely worth it. Now, as an investor on Shark Tank, she continues to rely on that persistence, although she likes founders who are free-spirited and don't always listen to her. According to Corcoran, the founders who will be successful "are always great risk takers and salespeople--and hugely organized. They also ignore me when I tell them what to do, which I love, because that means they truly are entrepreneurs."
Ellen DeGeneres
Another TV star who shines in real estate! Ellen DeGeneres has renovated and flipped over a dozen houses, and she's even shared some tips for renovating in her book, Home. But besides giving houses her own personal touch, she's also bought and sold a wide variety of celebrity homes, including selling a house to Will Ferrell and buying one from Brad Pitt. She's even dabbled in being a landlady, after renting a home to Nick Jonas in 2015. And speaking of Ellen and real estate, check out this video of funny real estate listings - just another reason to love Ellen!
If you're thinking about buying a house, check out this video to watch Ellen give some great tips on deciphering real estate listings. One of my favorites: "'Cozy Studio Apartment.' Okay, 'cozy' means teeny, teeny, teeny, tiny, tiny, teeny, teeny, tiny. If you are the person that prefers to sit in the middle seat on an airplane, this is for you."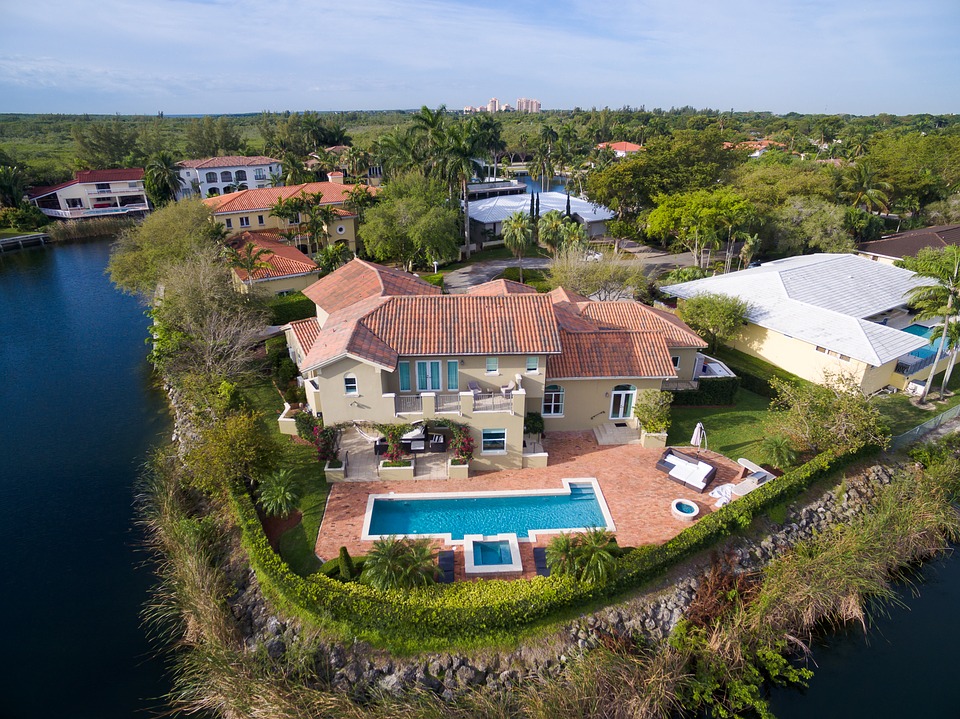 Melissa Pianko
Of course, you don't have to be a celebrity to be an inspiration. Melissa Pianko, who was an executive vice president at the Gotham Organization, was originally hired as a "junior 'number's person,'" but because of her hard work and dedication, rose to the top. She led the Gotham West rental project, which was a $520 million unit complex that takes up almost a whole city block. The project was "reportedly the largest-ever affordable housing project undertaken in New York City by a private developer." Pianko's progress at Gotham just shows that doing what you love can lead to some pretty awesome success stories.
In 2016, Pianko left Gotham and joined Blackstone, where she is the Managing Director in the Real Estate Group. Blackstone, which is a worldwide investment firm, is definitely lucky to have her! No doubt she will continue to make waves in the real estate world.
Dorothy "Dottie" Herman
Known for being the richest self-made woman in America, Dorothy "Dottie" Herman had a net worth of approximately $270 million in 2016. But how did she amass this fortune? The answer is, of course, real estate. Although Herman's childhood was interrupted by a tragic accident that killed her mother, left her father disabled, and gave her seizures, Herman persevered. She was able to find profound strength, saying, "You can either be a victim or you can take a day or two, cry, and then get back in the game." After having a child at the age of 19, Herman graduated college with a degree in financial planning and got a job as a real estate broker. She was soon able to rise through the ranks, and after obtaining a loan, bought the brokerage where she worked. That was the start of her real estate empire.
Now, Herman is the CEO and co-owner of Douglas Elliman, a storied brokerage house that is the fourth largest in the country. Herman's story truly is a rags-to-riches tale, and a source of inspiration for anyone going through a tough time.
Leslie Wohlman Himmel
Leslie Wohlman Himmel is a managing partner and co-founder of Himmel + Meringoff Properties, a real estate investment firm which has made its mark upon New York City. Himmel + Meringoff owns 2 million square feet of commercial city real estate, which is valued to be over $500 million. In one of their most impressive sales, Himmel and her business partner, Stephen Meringoff, sold an office building for $57.5 million, which was more than twice the amount they originally paid for it.
Himmel + Meringoff Properties continues to grow, thanks to Himmel's amazing (although intense!) work ethic. The firm plans on doubling its portfolio in the next five to ten years, although according to Himmel, it'll be closer to the five year mark. In fact, Himmel's been so hard at work that she initially turned down the Entrepreneur of the Year award from Harvard because she was so busy! (She later changed her mind and agreed to receive it). As Himmel and Meringoff's real estate firm shows, the great woman isn't always behind every great man - sometimes, she's standing right beside him.
No matter who you are, having strong female role models is tremendously important. These five women show how hard work, dedication, and even humor are all a part of being successful.