Umm, what? Time to introduce one of my favorite words - portmanteau! While it CAN mean a large trunk or suitcase, it has yet another meaning. Hold that thought and let's veer off to a bit of philosophy.
Surely we know by now that the mortgage business, like most of life, is cyclic. There are the highs, the VERY highs, the lows, and the "You have got to be kidding me!" moments. So, yes, it's all very similar to a life cycle. Or, for many in the industry, the mortgage industry life cycle may be causing the person's life cycles. (little joke!)
Currently, we are once again in the midst of the merger acquisition, shut down, start anew cycle (with less emphasis on the latter category). For example:
Here's a summary of the National Mortgage News 2018 top M&As with new and creative names (love that part!). In their words,
"In the era of "pics or it didn't happen," no wedding is complete these days without a hashtag combining the names of the happy couple that guests are encouraged to use when they post about the festivities on social media."
And so they did.
#totheWaMunandStars — Washington Mutual and Nationstar
#ShellsaidYes — New Residential and Shellpoint Partners
#LoveineveryCornerstone — Guild Mortgage and Cornerstone
#WentwosayIdo — Ocwen and PHH
#Franklinmydear — Citizens Bank and Franklin American
#oohALa — CoreLogic and a la mode
#Omahappilyeverafter — Mutual of Omaha and Synergy One Lending
#AIVAfoundherKnight — Black Knight and AIVA
#LoveGenworththeOcean — China Oceanwide and Genworth
Yes, yes, that instantly leads to memories of other famous portmanteaus. How impressed are you that we included that word and shall use its other, more popular definition? Check these out, just for ha, ha's.
Bollywood (Bombay/Hollywood): The Indian movie industry.
Brangelina (Brad/Angelina): Word used to describe the former celebrity couple Brad Pitt and Angelina Jolie.
ginormous (giant/enormous): Large, huge.
Kimye -- Kim Kardashian and Kanye West, merged
McMansion (McDonalds/mansion): A blandly generic large house.
Back to our biz … Housing Wire sees more of the same this year in terms of the "cycle."
"Mergers and acquisitions activity picked up significantly in 2018, a trend that is expected to continue into 2019 as the lending environment grows even more difficult … There were a total of 11 deals announced in 2016, but that quickly sped up, rising to 28 transactions by November 2018 …"
However, according to TheTruthAboutMortgage, Housing Wire was being conservative. Specifically:
List last updated on April 4th, 2019 Latest updates:
• Ditech to close St. Paul office, let go of 210 employees
• KeyBank acquires Laurel Road Bank's digital lending business
• Renasant Bank to acquire FirstBank's wholesale mortgage division
• Banc of California stops wholesale and correspondent lending
• AmWest Funding layoffs in Brea, CA
• Ocwen closing facilities, cutting 2,000+ jobs nationwide
• Member First Mortgage to acquire Platinum Financial Funding
• HomeStreet Bank to sell its stand-alone home loan centers to HomeBridge Financial
• TIAA Bank to stop retail branch mortgage lending, sell some branches to U.S. Bank, potential layoffs
• Village Mortgage Company to shut down wholesale lending channel
• Thoma Bravo to buy Ellie Mae
• BB&T Corp. to purchase SunTrust Banks, Inc.
• U.S. Bank to cut approximately 40 mortgage jobs in Brookfield, WI
• Provident Bank Mortgage to cease operations, 133 layoffs in CA
• Invitation Homes laying off 51 in Scottsdale, AZ
• Title365 cutting 70 jobs in Palm Bay, FL
• U.S. Bank Home Mortgage to cut jobs in Owensboro, KY
• Seterus, Inc. to shut mortgage servicing unit in Durham, NC, cut 310 jobs
• Mr. Cooper to cut 109 jobs in Santa Ana, CA
• Finance of America closing Roseville, CA office, 33 layoffs
• Renovate America, Inc. laying off 71 in San Diego, CA
• Movement Mortgage to acquire retail mortgage operations of Eagle Home Mortgage, LLC
• AmeriSave Mortgage Corp. buys origination business of The Money Source (TMS)
• First American Title Insurance cutting 116 jobs in Santa Ana, CA
• New Fed Mortgage Corp. to acquire Commonwealth Mortgage LLC
• New American Funding acquires Marketplace Home Mortgage
• Middletown Valley Bank to acquire Millennium Financial Group (MLend)
• Bridgeview Bank Mortgage to cut 97 jobs
• Franklin First Financial shut down
• Gateway Mortgage Group closing eight retail mortgage branches in California, 25 layoffs
• United Bank to cut mortgage loan officer jobs as part of restructuring
• SoFi cutting around 100 mortgage jobs
• Hometown Lenders acquires TotalChoice Mortgage
• Guaranteed Rate acquires assets/staff from Honolulu HomeLoans and Hawaii Lending Alliance
• Firstar Bank to acquire assets of Leader Mortgage
• loanDepot layoffs
• Wells Fargo to cut 900 mortgage jobs, including 400 in Des Moines
• Mr. Cooper to acquire Pacific Union Financial LLC
• Impac Mortgage layoffs
• Synergy One Lending to acquire BBMC Mortgage
• Fannie Mae and Freddie Mac wind down or merger?
Yikes and good grief. While this is all, err, interesting, it seems mostly WAY too depressing for our beloved mortgage industry. So let's try to SPIN it, Turn the Beat Around, Always Look at the Bright Side! Yes, we've gone down this path before by posting, "Time for Good News." Let's do it again today, in a brief and updated way.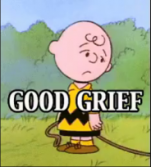 How about these???
• According to CoreLogic, as quoted in an April '19 article in Mortgage News Daily, Mortgage Delinquencies are Down! In January, they were the lowest for that month in 20 years!!
• United Wholesale Mortgage averages 15 days or less submission to Clear To Close! That just means they're small or slow, right? Wrong. According to PRNewswire, by year end 2018, United Wholesale Mortgage became the Number One non-bank purchase Lender in America AND their $8.3 billion in Q2 purchase loan volume made it the Number Two purchase lender overall, ahead of big retail brands Bank of America, JP Morgan Chase and Quicken Loans! They're big and fast!
• According to NerdWallet, home prices will continue to rise! (Remember, this is good news for the mortgage business!)
• USNEWS reported its "Best" list regarding mortgage lenders!
The Best Mortgage Lenders of 2019
• Best for small down payments: Guild Mortgage
• Best for online service: Guaranteed Rate
• Best for USDA loans: Fairway Independent Mortgage
• Best for jumbo loans: USAA
• Best for customer satisfaction: Quicken Loans
• Best for adjustable-rate mortgages: Regions Mortgage
• Best for VA loans: Veterans United Home Loans
• Best for FHA loans: Bank of America
• They are sort of starting to like us again! Well, kind of … In April '19, CNBC reported, "Housing sentiment surges in March, and sellers are the most optimistic"!
So let's lighten it up. Copying our friends at National Mortgage News and stealing items from the list posted by TheTruthAboutMortgage, let's see what creative ideas we can conjure.
• For example, THEY said, "HomeStreet Bank to sell its stand-alone home loan centers to HomeBridge Financial". How about we say, "HomeStreet to HomeBridge becomes #HomeHighwayOverWater"?
• Or, they posted, "TIAA Bank to stop retail branch mortgage lending, sell some branches to U.S. Bank, potential layoffs". What if we changed that to, "#TIAAUSBConnector"?
• If they started with, "Mr. Cooper to acquire Pacific Union Financial LLC", perhaps we'll go with, "#Mr.CooperPU!" (Sorry, I'm sure they are both lovely organizations.)
• The wordy, "Member First Mortgage to acquire Platinum Financial Funding" could become, "#MemberFirstPFF".
[Time to digress. Using a phrase possibly unique to NE Pennsylvania where we grew up, my brother used to often tell me to, "Go PFF" -- meaning disappear. So, of course, I searched it. Here's what PFF means now, per acronymsthefreedictionary. There's not a "disappear" among them! Perhaps he was just calling me a peach fruit fly.

PFF Protect from Freezing
PFF Progress & Freedom Foundation
PFF Pennsylvania Fly Fishing (resource)
PFF Pakistan Football Federation
PFF Philadelphia Film Festival (Philadelphia, PA)
PFF Preparing Future Faculty (training university teaching assistants)
PFF Platonic Female Friend
PFF Punjab Frontier Force (British Indian army)
PFF Planning for the Future (various locations)
PFF Pathfinder Force (Royal Air Force; UK)
PFF Portable Film Festival
PFF Peach Fruit Fly (insect)
PFF Pohlad Family Foundation (Minneapolis, MN)
PFF Porsche Fan Forum
PFF Paraform File
PFF Property Filter File Format
PFF Portable Form File
PFF Parks, Flora and Fauna (Department of Natural Resources and Environment; Australia)
PFF Polymer Fume Fever
PFF Progressive Freefall course (Canadian parachute training program)
PFF Partnership for Families (First 5 LA; Los Angeles, CA)
PFF Performance Feedback Form
PFF Protection from Fire (gaming)
PFF Putting Family First
PFF Page Fault Frequency
PFF Prioritize, Focus and Follow-up
PFF Portland Family of Funds Holdings, Inc. (Oregon)
PFF Phoenix Fan Force (Star Wars)
PFF Pakistan Friends Foundation
PFF Pre-Formed Fragmentation (type of ammunition projectile)
PFF Physical Fitness Facility (various locations)
PFF Protein-Free Filtrate
PFF Planning Factors File
PFF Private Financial Fund (Bolivia)
PFF Pathlength Feed-Forward
PFF Psycho Frag Fest (gaming)
PFF Porcupine Freedom Festival]
Let's go back to portmanteaus and call it a day. Consider these possibilities, courtesy of cheeseburger:

Merge a melon and a broccoli and get the saddest vegetable in existence -- the meloncholy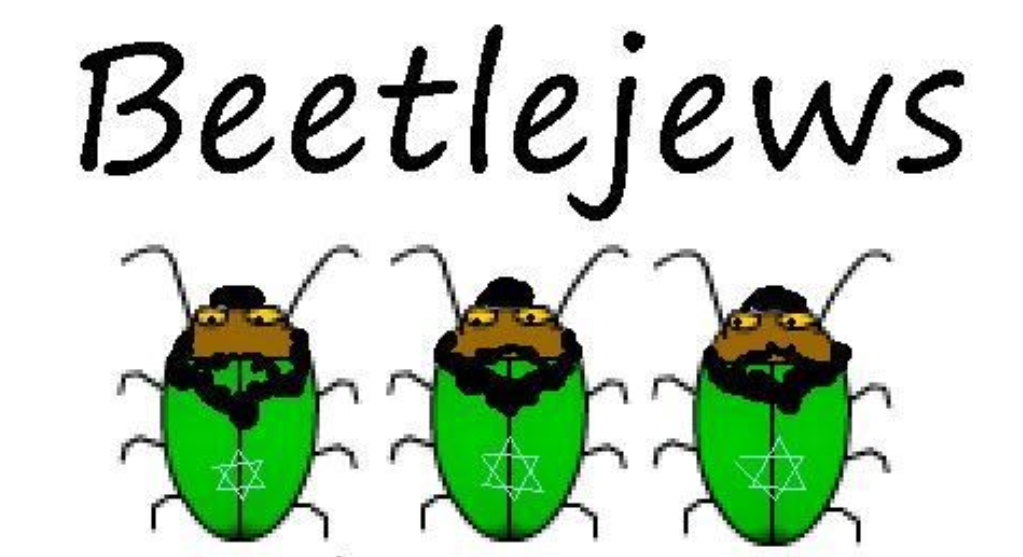 If people get turned on by other people's feet,
why wouldn't you say they have a FEETISH?