The Federal Housing Administration is hoping many Americans will refinance their mortgages after announcing significant reductions in the cost of financing a home.   However the banks that hold these loans are running scared.
The banks could stand to lose a large percentage of their current business with an expected large surge of refinancing in 2015 as a result of this program. The cost reduction is estimated to save homeowners an average of $900 per year.
Many households could now benefit from this program. Remember, this program is being discounted as a government effort to increase homeownership affordability. LendingTree.com has a questionnaire to help you determine if you are eligible.
Banks are normally desperately trying to keep their mortgage customers from refinancing out of their portfolio.  The challenge is that the more interest rates drop, the more borrowers refinance out of their existing loans.  The combination of low rates this year and the new FHA cost reduction announcement is a particularly bad challenge to bank's profit margins.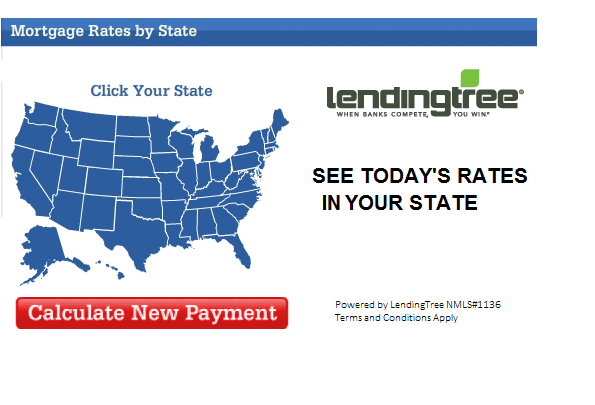 If you missed news of this important home mortgage program change, we will take this opportunity to give you the essence of what changes have been made and how it can possibly help you save money.  The program's objective is to breathe life into the stagnant new home buyer market which is currently at a 27 year low of 33%, according to the National Association of Realtors.  The government believes that reducing the cost of borrowing money for new home buyers help improve this dismal statistic. But his program cost reduction also applies to existing homeowners who have Federal Housing Administration backed mortgages and want to refinance.
As of February, the Federal Housing Administration will drop the cost of mortgage insurance premiums by half a percent. This means that the current insurance rate of 1.35% will be dropped to 0.85 percent. Official estimates peg this cost reduction as an instrument that will save the average borrower $900 a year, and will increase the number of folks who buy new homes over the next three years by 250,000. There is an online tool to help you determine for yourself.
This drop in premium can help people qualify for more, in a market that is already experiencing housing price increases. It is a signal from the administration that they want to support the growing market and help the first time home-buyers and existing homeowners who have Federal Housing Authority insured loans.
This policy announcement followed a product change last month by Fannie Mae and Freddie Mac which announced that they would begin to allow down payments as low as 3%.
It adds up.  Calculate your savings here.
This is an advertisement sponsored by LendingTree
LendingTree NMLS#1136. 11115 Rushmore Drive, Charlotte, NC 28277, 1-866-799-0204. Terms and Conditions Apply.