My father, may he rest in peace, told me to always find the humor in everything – and he meant everything. So as I was completing this month's blog entry, I realized it contained NO humor! Horrors!
That obviously needed to be rectified immediately. I have, therefore, tabled my dissertation on Trended Credit Data (keep the cheers to a minimum, please)! In addition to my personal abhorrence for dry, dull, and downright boring, the feds have postponed the rollout anyway. Yes, there is that.
So instead, I am taking a global approach this month, in honor of my dad, to focus on a top line look at mortgage humor. "What?", you may say! Remember, there is humor in everything, he opined. So let me take a few moments to delineate sources of said humor for your reading enjoyment.
Closely related to mortgage humor, sort of in that overlapping part of a Venn diagram, is real estate humor. Let's start with those mirthful professionals. I'm proud (again, in my dad's honor) to tell you the real estate agents have their very own humor site. It is appropriately called, "The Lighter Side of Real Estate".  Further, they offer a pithy Facebook page also. Here are just a few  samples of their postings.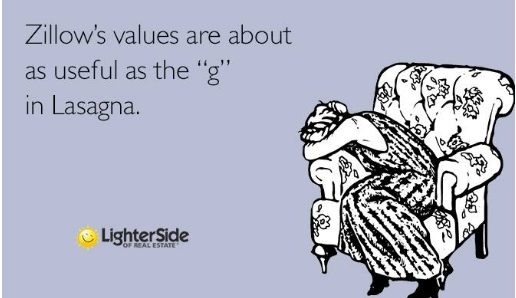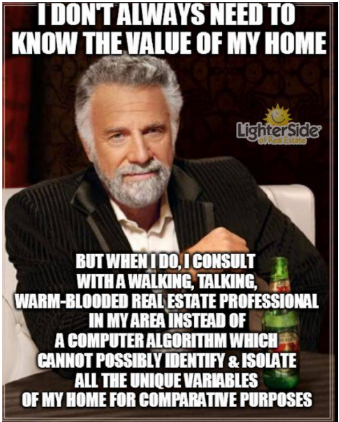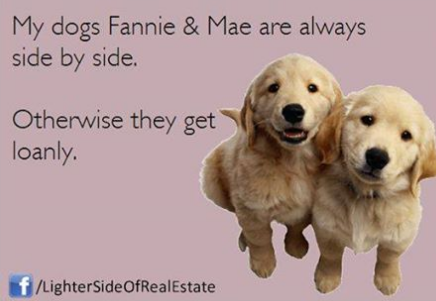 Next, under the category of "Why didn't I think of that? I present "The Mortgage Humor Shop". This one is primarily geared towards mortgage employees and merchandise they can purchase for themselves and others in the field. They even received a testimonial on the popular Real Estate site Active Rain (by David Krichmar). Plus, their website banner gave me some chuckles with both of these posts.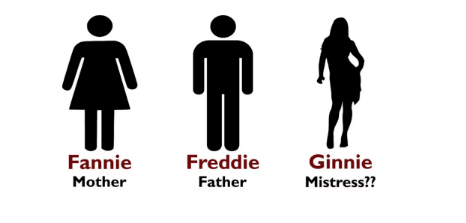 And

Of course, if you use social media, examples of mortgage humor are nearly endless.  I would next have shown you some of the numerous funny mortgage pictures on Pinterest but, frankly, I read the WSJ article about those reposts and am not sure I can legally do that. So I'll skip that one since nearly all of the shots I saw were posted from other sites and may have originally been associated with a copyright.
BUT, I think original Facebook and Twitter posts are up for grabs. So let's turn to just a few of those gems.
How about --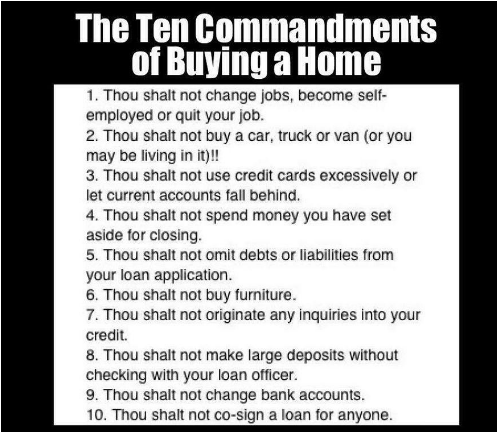 Or check out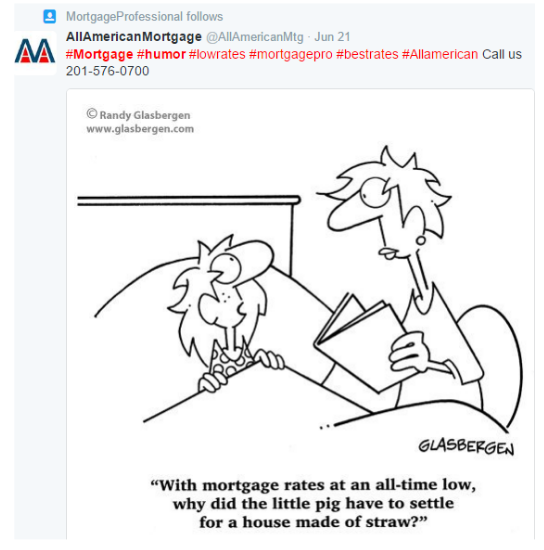 (Yes, this is much better than discussing Trended Credit data on a very hot summer day, isn't it?)
If you search Facebook for "mortgage humor", literally hundreds of posts qualify. Reviewing a few of them presents: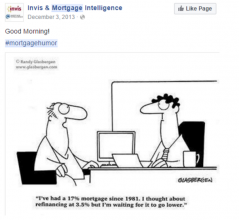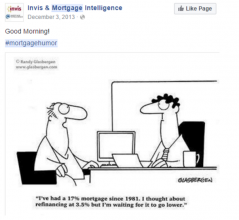 and this post by Heath Ogden: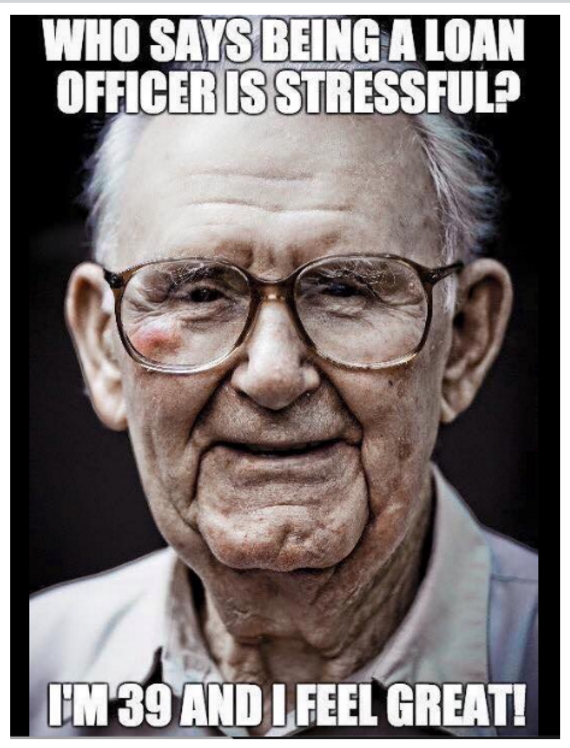 Or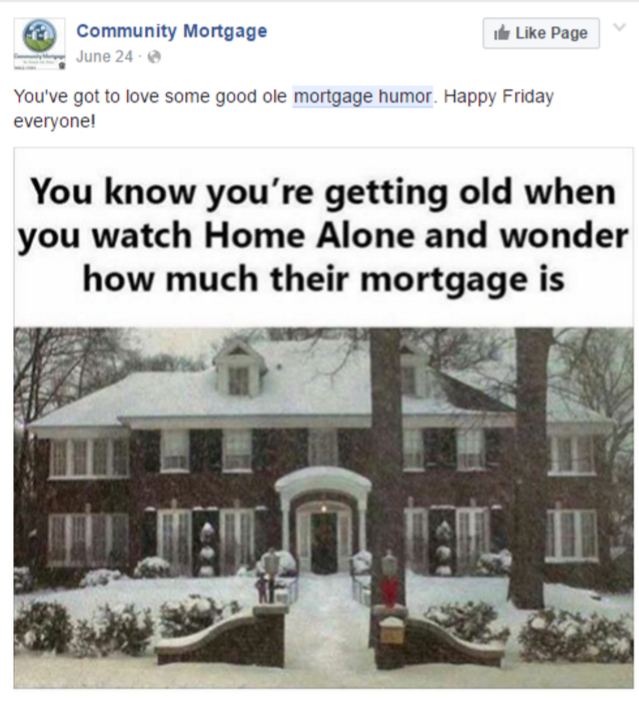 And for the sports-minded: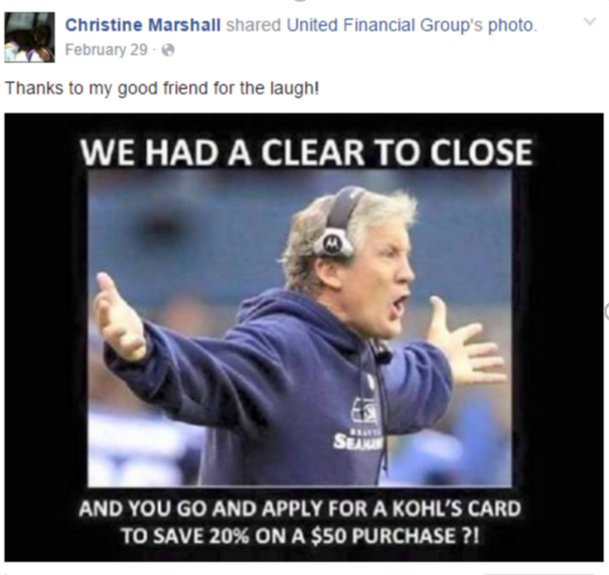 For seniors –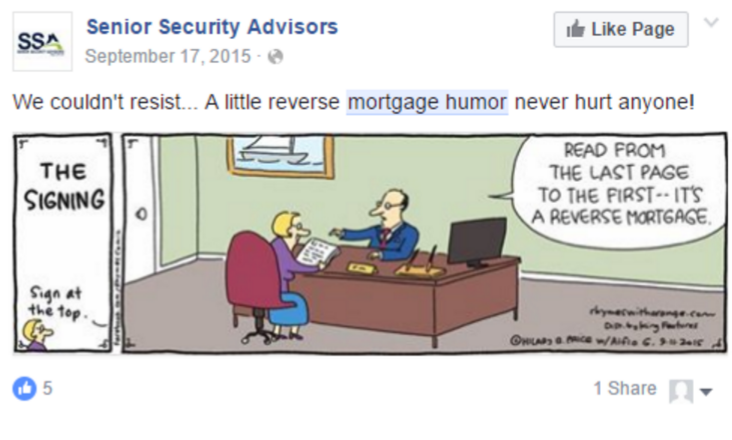 Of course, if you're a social media user, surely you've seen one or more gems from Someecards. If you're a member (you can join for free), you'll find hundreds of mortgage humor ecards, stories, etc.  A sampling shows: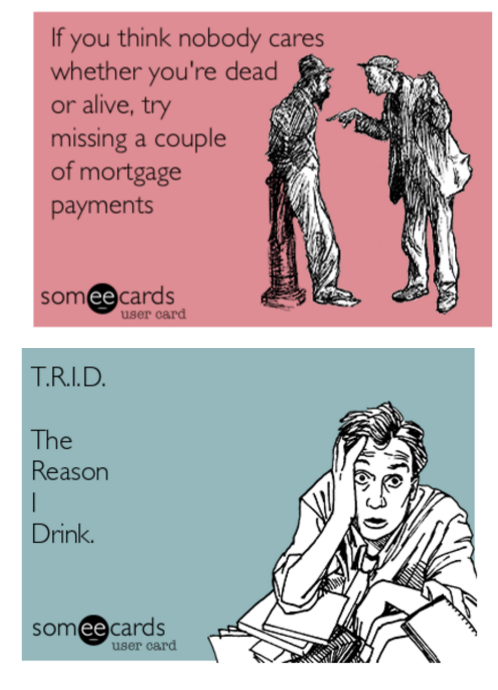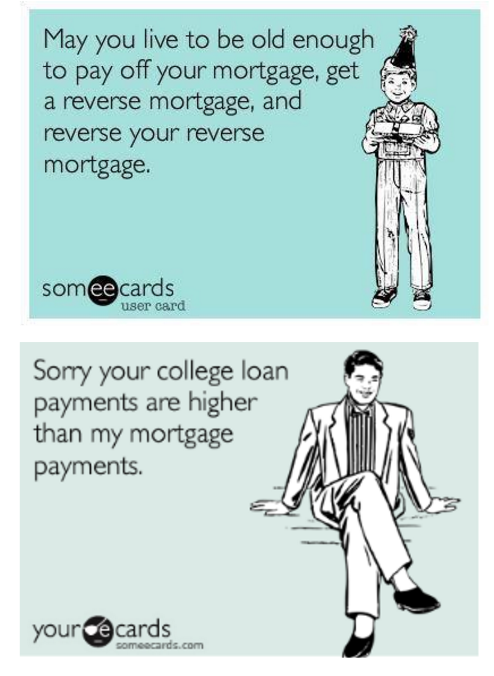 We haven't touched on the category of "mortgage jokes" and, trust me, I've worked with a few (pa dum dum … sorry). So let's wrap up this show with an old page from from Summit Champions.
MORTGAGE BANKING DICTIONARY
Borrower: Otherwise intelligent consumer who believes lender should
kiss him on both cheeks and give him the money – without all this
credit report nonsense.
Closer: This person's only job is to salvage forty or fifty emergencies
at the last moment of every end of month. This person is rarely sane.
Closing Date: Put into purchase contracts to give the closer fits of
hysterical laughter.
Credit Report: Basis for advanced creative writing by Processor and
buyer since white-out doesn't work anymore.
Escrow Officer: A humorless individual who is only truly happy when
they can blame the late closing on the lender.
Fannie Mae: Government agency run by ex-stripper.
Freddie Mac: Type of hamburger consumed in cars by loan officers.
Ginny Mae: Type of alcoholic beverage consumed in large quantities by
mortgage employees.
Good Faith Estimate: Standard document which a loan officer presents 
to the buyer to confuse them further.
Loan Application: Document which mysteriously causes amnesia to the
borrower concerning income, credit, bills, and ex-spouses.
Loan Officer: Highly qualified financial analyst who typically
developed these skills while selling used cars or encyclopedias.
Processor: Overworked, underpaid person who collects the garbage
received from the loan officer and transforms it into a real loan.  These individuals are known to consume massive amounts of candy, popcorn, and
cookies.
Rate: This figure is always higher than the buyer's uncle thinks it
should be.
Realtor: Highly trained professional who nevertheless has trouble
figuring out how to subtract the down payment from the sales price to
get the loan amount, but has no trouble figuring exact commission
without a calculator.
Underwriter: Conscientious employee otherwise known as "God". Their
most difficult task is responding to loan agent's explanations of poor
credit and income history while maintaining a straight face.
We need further information: We lost your file.
Your loan is in committee: The underwriter/Processors are having a
three margarita lunch and we can't find them.
Even the Mayo Clinic has published evidence that laughter is great stress relief. So, again, you're welcome!