About Ratezip

RateZip.com was launched in late 2007 by Paul Knag. Knag's previous role was as a mortgage executive for American Home Mortgage, and founder of online lender MortgageSelect.com. When, like many major US mortgage companies, AHM fell victim to the financial crisis, RateZip was born.
The US banking crisis and financial shifts in recent years served in several ways as the force behind the creation and concept of RateZip. RateZip was founded as a way to bring transparency to the process of shopping for banking products. People no longer automatically trusted major banks or mainstream media.
Since 2007, RateZip has grown as a channel for people to make independent decisions about financial products in a smarter way.
Initially created as a method of automatically scouring the web for comparison data on mortgage rates, RateZip has expanded over the years, expanding its offline interest research team, adding deposit rates, bank profiles, insurance products, user reviews and building its editorial team of finance bloggers and personal banking experts.
Today, over 200,000 people visit RateZip.com every month to make decisions about banking and personal finance products.
How RateZip Works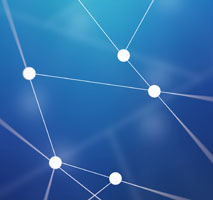 How RateZip Works
RateZip is a publisher of financial news and information.  Our editorial staff reviews banks, surveys CD, bank and mortgage rate information from banks and lenders, and writes articles about personal finance.
RateZip is the smartest way for you to search interest rates online. Every day, our analysts scan hundreds of bank websites for updated rates and search for the best deals offered for mortgages, car loans, CDs, savings accounts, and insurance rates. Unlike other rate websites, the rates you see on RateZip include thousands of items that are not paid advertisements from the banks, but were collected by our team of analysts.  Our publication earns revenue through the sale of advertisements placed on RateZip.com.   Our goal is to give you as complete a picture as possible and help find the best deal for you.